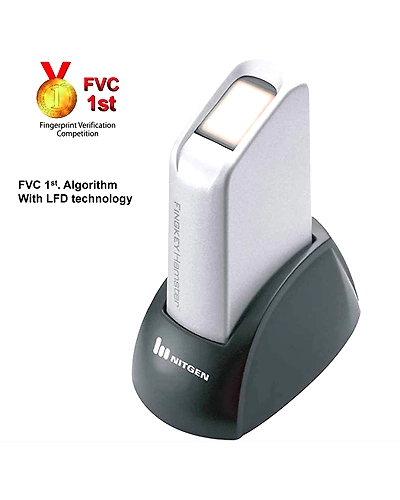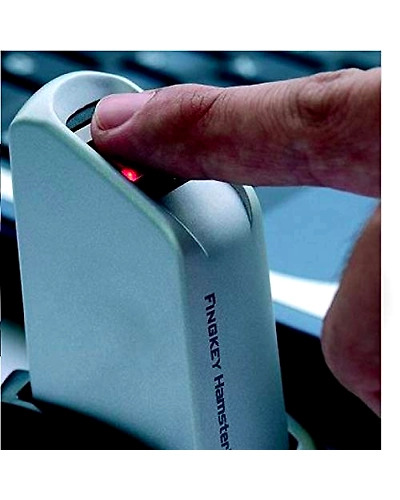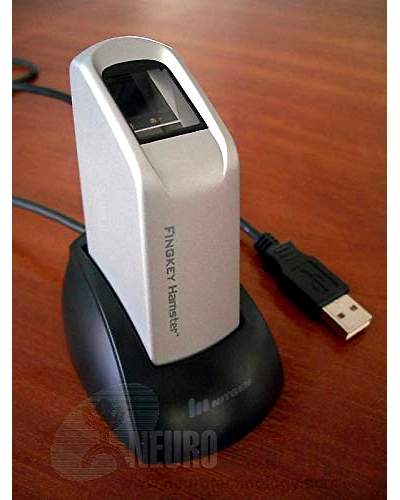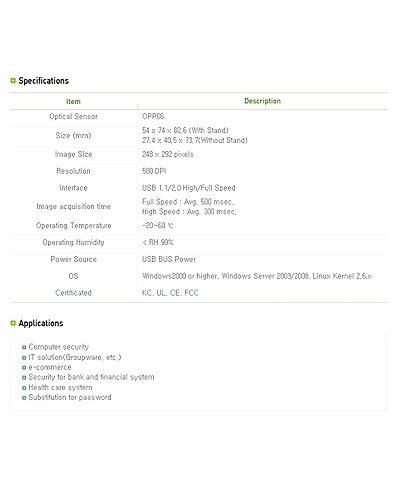 Nitgen Hamster DX
You Save: 1900. Discount 29.23%
| | |
| --- | --- |
| Brand | Nitgen |
| SKU: | HFDU06 |
| Availability | In Stock |
Write a Review
Fingkey Hamster™ is a fingerprint recognition device for those computers that are equipped with compact fingerprint recognition Sensor. Whose primary function is for security and convenience. It supports various OS and USB interfaces so that it is suitable for application of PC-infra security solutions.
Feature :
Precise user authentication through the distinct algorithm.
Compact and elegant design, which is more convenient to use.
Excellent product durability that assures a long life..
Provides fast matching.
Provides USB interface.
Applied to various client/server and internet environment as well as computer security
Additional Information

S/W Package :

User Management

Verification DB Management

Log Management

Screen Saver

Lpg-on

System Restriction

File Encryption

DB Backup




Application :

Security for computer and network

Computer Security

Company IT Solution

e-commerce

Security for banking and financial institutes for user authentication

Medical information system

Other fields requiring user authentication