Wacom Color Manager Powered by X-Rite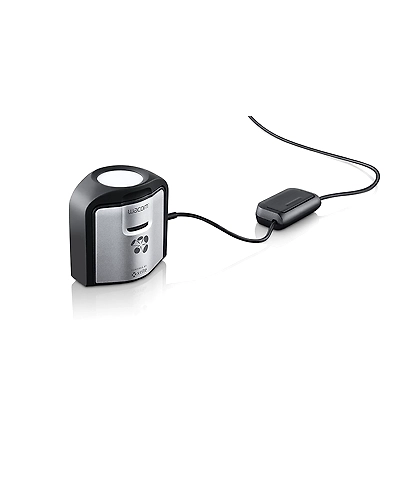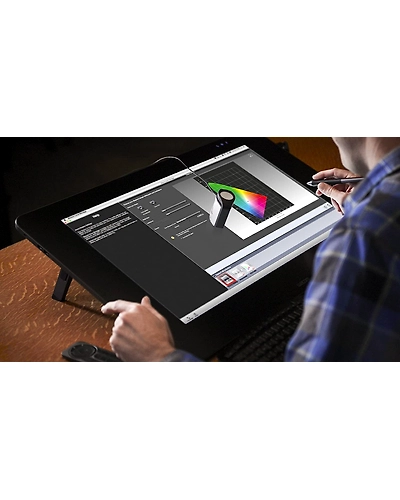 Wacom Color Manager Powered by X-Rite
| | |
| --- | --- |
| Brand | Wacom |
| SKU: | WCM |
| Availability | In Stock |
Write a Review
Wacom Color Manager
As every artist knows, sharing and reproducing color can be quite frustrating, as colors can look very different from one monitor, display or projector to another or when output as photos, prints, or in animation and video. Luckily, the Wacom® Color Manager (includes the Wacom Calibrator hardware and custom Wacom Profiler software) can help take the mystery and complexity out of color management and make sure that colors on your displays and in your finished work reproduce exactly as you intend and look true-to-life on all your devices. Eliminate guesswork, create a color safe environment and attain color accuracy on all displays and final outputs with the ultimate color management solution for artists, photographers and designers.
Find Your True Colors – with Wacom Color Masters
Renowned color masters around the globe share their color expertise with Wacom –and with you: Sign up and delve into Kevin O'Connor's comprehensive guide to color management, study color theory and composition with retouching expert Natalia Taffarel, and learn how to achieve best colors with the Wacom Color Manager.
Perfect Colors on Every Display – with the Wacom Color Manager
Great digital art requires color calibration. The Wacom Color Manager provides artists with the calibration software and hardware to ensure absolute best color results on every display
Additional Information

Compatible with




Cintiq 13 (DTK1301)

Cintiq 22 (DTK2200, DTH2200)

Cintiq 27 (DTK2700, DTH2700)

Wacom Cintiq Pro 13 & 16 (DTH1320, DTH1620)

Wacom Cintiq Pro 24 (DTK2420, DTH2420)

Wacom Cintiq Pro 32 (DTH3220)

Wacom MobileStudio Pro (DTHW1320, DTHW1620, DTHW1621H)




System requirements

Windows 7 or above; Mac 10.8 or above




What's included

Quick Start Guide

CD with X-Rite iProfiler Software

Wacom Color Calibrator