Wacom DTU-1141B Interactive Pen Display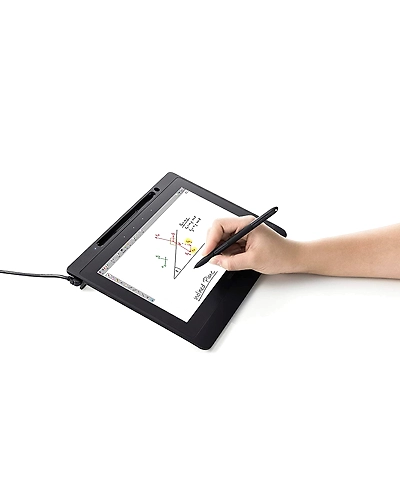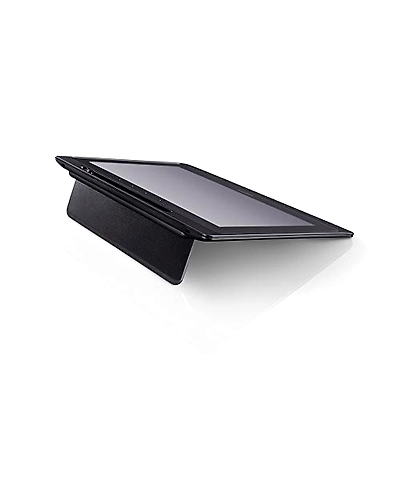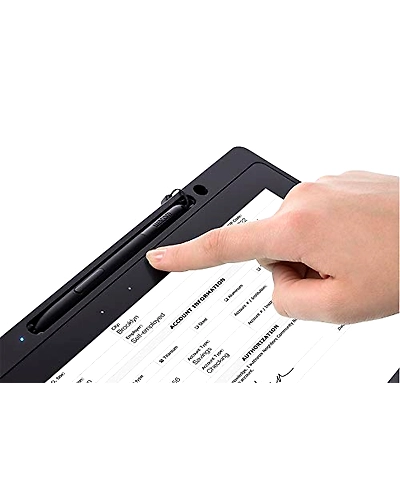 Wacom DTU-1141B Interactive Pen Display
You Save: 3099. Discount 11.23%
| | |
| --- | --- |
| Brand | Wacom |
| SKU: | DTU-1141B |
| Availability | In Stock |
Write a Review
The DTU-1141B's vivid 10.1" LCD screen supports multiple resolutions up to Full HD for an optimal user experience with any business software application. Security is addressed with state-of-the-art encryption and a unique hardware ID that connects each electronic signature to the individual unit used for signing.
As with all Wacom products, the DTU-1141B is extremely durable and can be easily integrated into any existing environment. The pen is cordless and battery-free, making it light, strong and low maintenance. The unit can also be used while flat, supported at a comfortable angle with the integrated stand, or attached to a third-party arm or stand.
The DTU-1141 provides an ideal document viewing and signing experience with its 10.6-inch, full HD resolution screen,
minimal footprint and thin profile. It operates as an external monitor, but utilizes Wacom's patented pen technology to
provide input for writing and signing. It is perfect for business applications that benefit from people working directly on
screen with a pen, such as presenting forms for customers to review and sign electronically, or marking up and annotating
documents. While not in use for signing, it can display slideshows or advertising videos.
Additional Information

Key Features:




• 10.6" IPS LCD boasts full color, full HD resolution (1920x1080) and wide viewing angle.

• Patented, cordless, battery-free pen with 1024 levels of pressure sensitivity for premium signing/writing

experience.

• Single USB cable installation. USB cable supplies video, power and USB data.

• State-of-the-art encryption to ensure secure transactions.

• 4 capacitive-touch ExpressKeys can be assigned to common functions.

• Hardened, anti-glare surface provides high durability and easier viewing in different lighting conditions.

• Unique hardware ID (UID) to identify the exact unit used for any transaction.

• Kensington® Security Slot to secure the unit when needed.

• VESA mounting holes allow you to use third-party arms and stands.