Wacom Intuos Pro M Paper Edition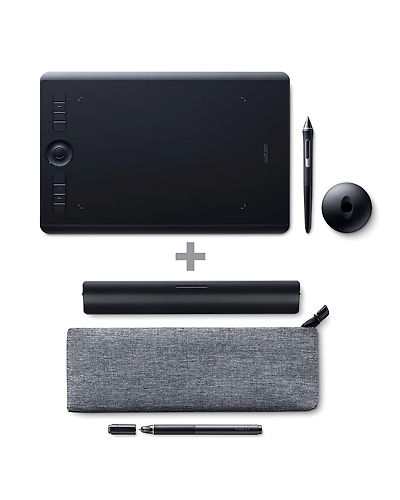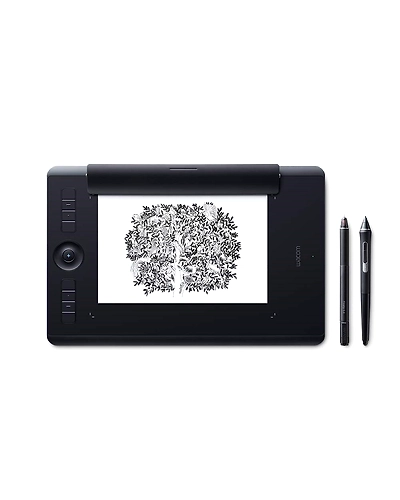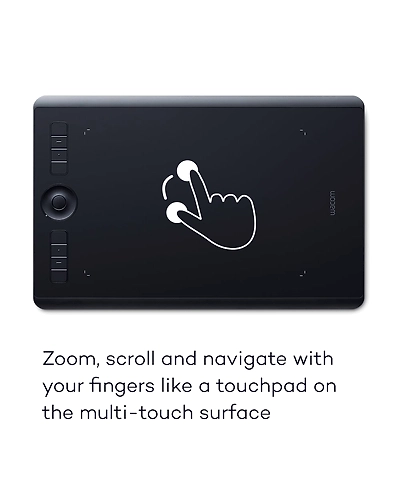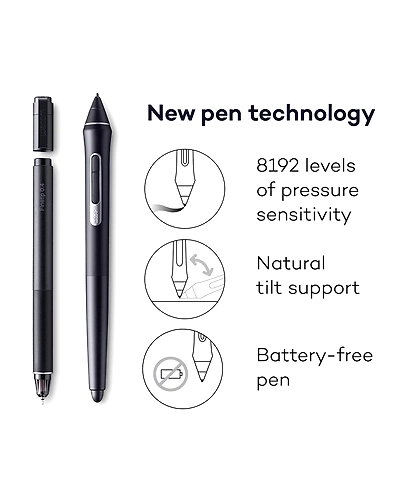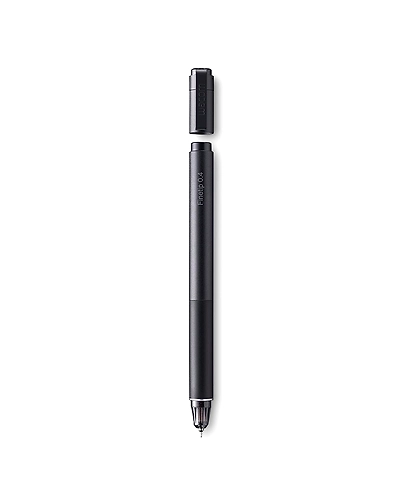 Wacom Intuos Pro M Paper Edition
You Save: 2699. Discount 8.11%
| | |
| --- | --- |
| Brand | Wacom |
| SKU: | WACOM-PTH-660-K1 |
| Availability | Out of Stock |
Write a Review
Exceptional pen performance, the Wacom Pro Pen 2 features 8192 levels of pressure sensitivity, tilt-response and virtually lag-free tracking
Paper to digital ability lets you choose how to work - capture editable versions of your paper sketches or work completely digital from start to finish
Use Wacom Ink space to sync, store and export your paper sketches in common creative file formats, then fine-tune your work on your Mac or PC
Speed your workflow with multi-touch gestures, customizable Express Keys, radial menus and pen side switches
Super-slim tablet design with a smaller, more compact footprint and premium materials
Additional Information

Paper-to-Digital: The Newest, Oldest Way to Work

Wacom Intuos Pro Paper Edition lets you choose how you work. You can draw in ink on your preferred paper with our 0.4mm Finetip Pen and capture every stroke in real time - ready to edit in your favorite software. You don't need to be connected to a computer or the Internet; it'll store up to 200 sketches, ready for you to sync to your computer (in raster or vector formats) using the Wacom Inkspace app. Then you can digitally refine/finish your artwork in your favorite creative software with your Wacom Intuos Pro and Wacom Pro Pen 2.

If you prefer a direct-to-digital workflow, connect Wacom Intuos Pro Paper Edition to your Mac or Windows PC grab your Wacom Pro Pen 2 and work digitally from start to finish.




The Paper Edition consists of the Wacom Intuos Pro tablet and the Wacom Pro Pen 2, plus a detachable Paper Clip to hold your paper on top of your tablet while you sketch and a pressure-sensitive Wacom Finetip Pen. Carry all your accessories in the included Accessory Soft Case.




Wacom Intuos Pro Paper Edition comes with valuable Inkspace features specifically designed for artists and designers. With Inkspace app and your Wacom Intuos Pro Paper Edition, you can export your work in layered raster or vector formats (such as psd, svg, pdf or jpg), sync your creations across multiple devices and share your creative projects with colleagues and clients.




The Wacom Pro Pen 2 gives you Wacom's most accurate and advanced pen performance and realistic pen-on-paper feel. With 4x higher pen accuracy and pressure sensitivity than previous versions (in supported software), outstanding tilt recognition and virtually lag-free tracking, the Pro Pen 2 delivers the ultimate in creative control.




This tablet has eight application-specific ExpressKeys that you can program for your favorite keyboard shortcuts. And the Touch Ring provides intuitive control of canvas rotation, brush size, scrolling and other functions.




Wacom's Multi-Touch technology senses your fingers, so you can zoom, scroll and navigate around your art as simply as using your smartphone. Depending on how you like to work, you can turn multi-touch on or off with the switch on the side of the tablet.




With Wacom Intuos Pro you can create and refine your digital artwork on your computer without being hindered by cords or cables with included Bluetooth functionality. Or you can connect the tablet directly to your computer with the included USB cable.